As a patron, you can access posts made by creators you support via email notifications (if enabled), your home feed page when you log in, or directly on the creator's page. In this article, we'll share some tips on how you can explore a creator's posts.
Searching posts
You can filter by a specific time, media type, tags, and even search for keywords to find exactly what you're searching for.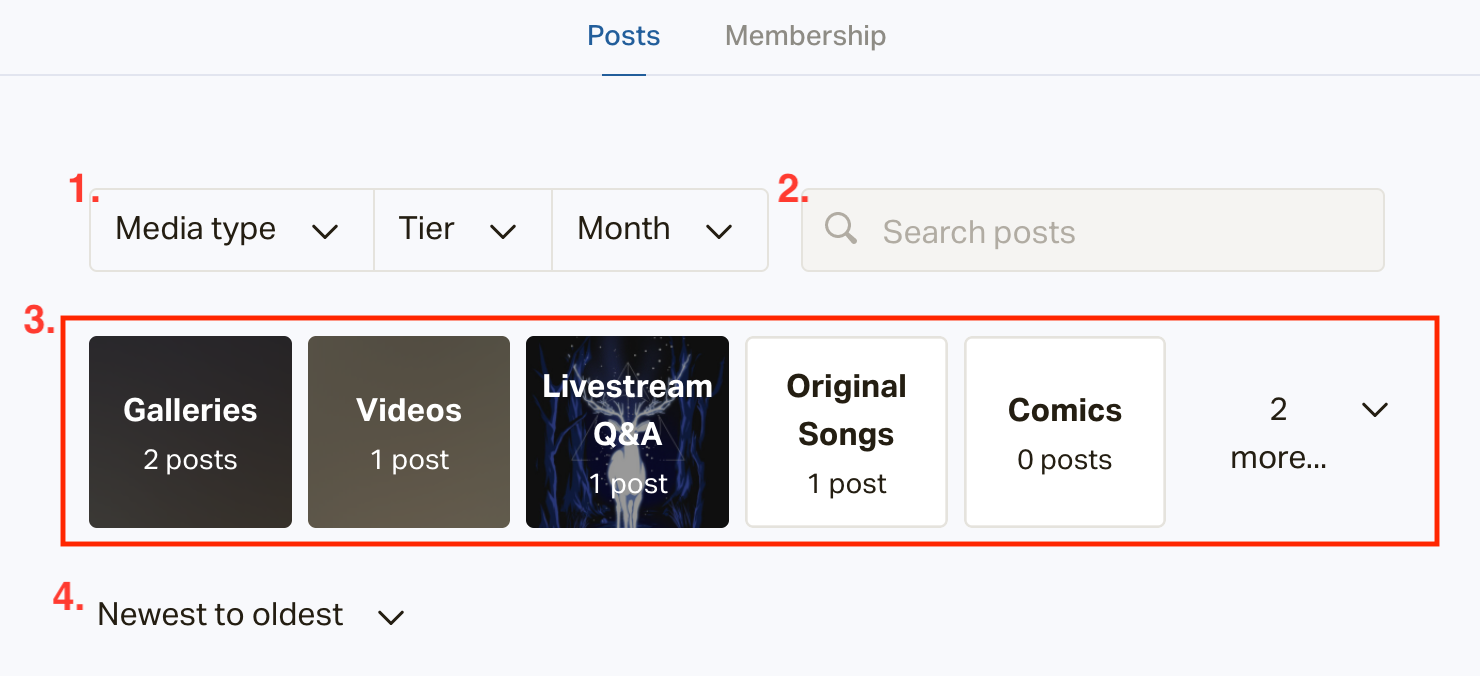 1. Media type, tier type, and month in a given year
Use these filters to search audio, image, video posts, etc. You can filter content for specific tiers, and content provided by month and/or year.
2. Search bar
Quickly and easily search using keywords you know your creator uses.
3. Tags and Featured tags
Some creators use tags to organize their work, use this filter to find posts related to the Tag or Featured tag you select.
4. Sorting in descending or ascending chronological order
Search newest to oldest posts or oldest to newest.