Enable Apple Pay as your payment method
---
If you would like to use Apple Pay for your Patreon memberships, you'll first want to ensure the following:
You are using an Apple mobile device 
You are using the Safari web browser
Your device has Apple Pay enabled and ready to use >

Steps for enabling Apple Pay on your device
Pay for your memberships with Apple Pay 
---
Note
: W
e only present Apple Pay as an option when the device is iOS, for an approved transaction that meets Apple's guidelines. 
When you're ready to join a creator's page, you'll be prompted to select a payment method. Here's how you can select Apple Pay at checkout:
Tap the Join button on the tier you'd like to sign up for.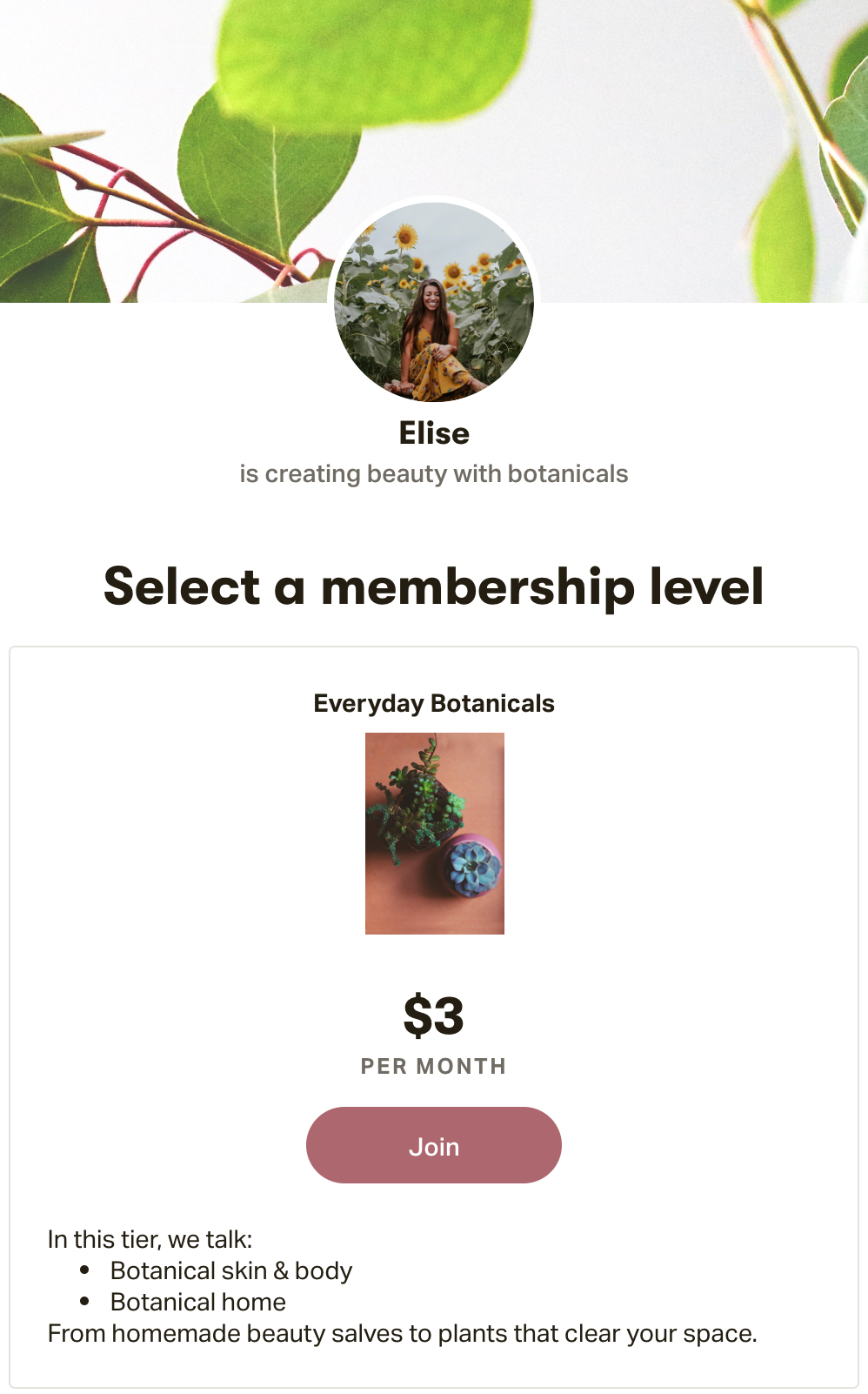 Tap the Apple Pay button.
Select your preferred card and confirm payment through Apple Pay. 
Checkout complete!
After this step, a welcome message will greet you with more information about your membership.
Remove Apple pay as your payment method 
---
If you no longer wish to use Apple Pay for your memberships, you can switch payment methods by doing the following:
Log into your account on desktop or mobile web. If you're on mobile web, tape the menu bar

 

in the top right. If you are on desktop, hover over your profile image in the top right to open the user menu. 
Select My Memberships from the user menu.
Select Payment Methods.
Click the Transfer memberships button
Once your membership(s) is transferred, you can click the Remove button next to Apple Pay.
FAQ
---
Q: Can I switch my existing memberships from a credit card or PayPal to Apple Pay?
A: The only way to use Apple Pay is to add one while pledging to a new membership or editing a current membership on an Apple device on Safari web. 


Q: Can I change to a different payment method after setting up Apple Pay? 
Q: Why don't I have Apple Pay as a payment option? 
Q: Can I use Apple Pay to join a creator's page in Euros or Pounds?
A: At this time we only have support for U.S. dollars with Apple Pay. 


Q: Why is my Apple Pay declining? 
A: When payments decline through Apple Pay it may be due to the following: If the Apple Pay card was added from a different device that is no longer used. Apple Pay is device specific, so if you received a new phone and Apple Pay was disabled on the old device, you will need to re-add Apple Pay in the pledge flow. 

If Apple Pay is still declining, we recommend getting in touch with your bank to ensure that nothing is blocking payments or authorisations to Patreon. Once resolved, you can attempt to resolve the declined bill again.