Please note that while these examples are in US Dollar ($), it is possible that you could be billed in any of our supported currencies, depending on the currency that the creator chooses to bill in. To find a list of supported currencies, please visit this guide here.
---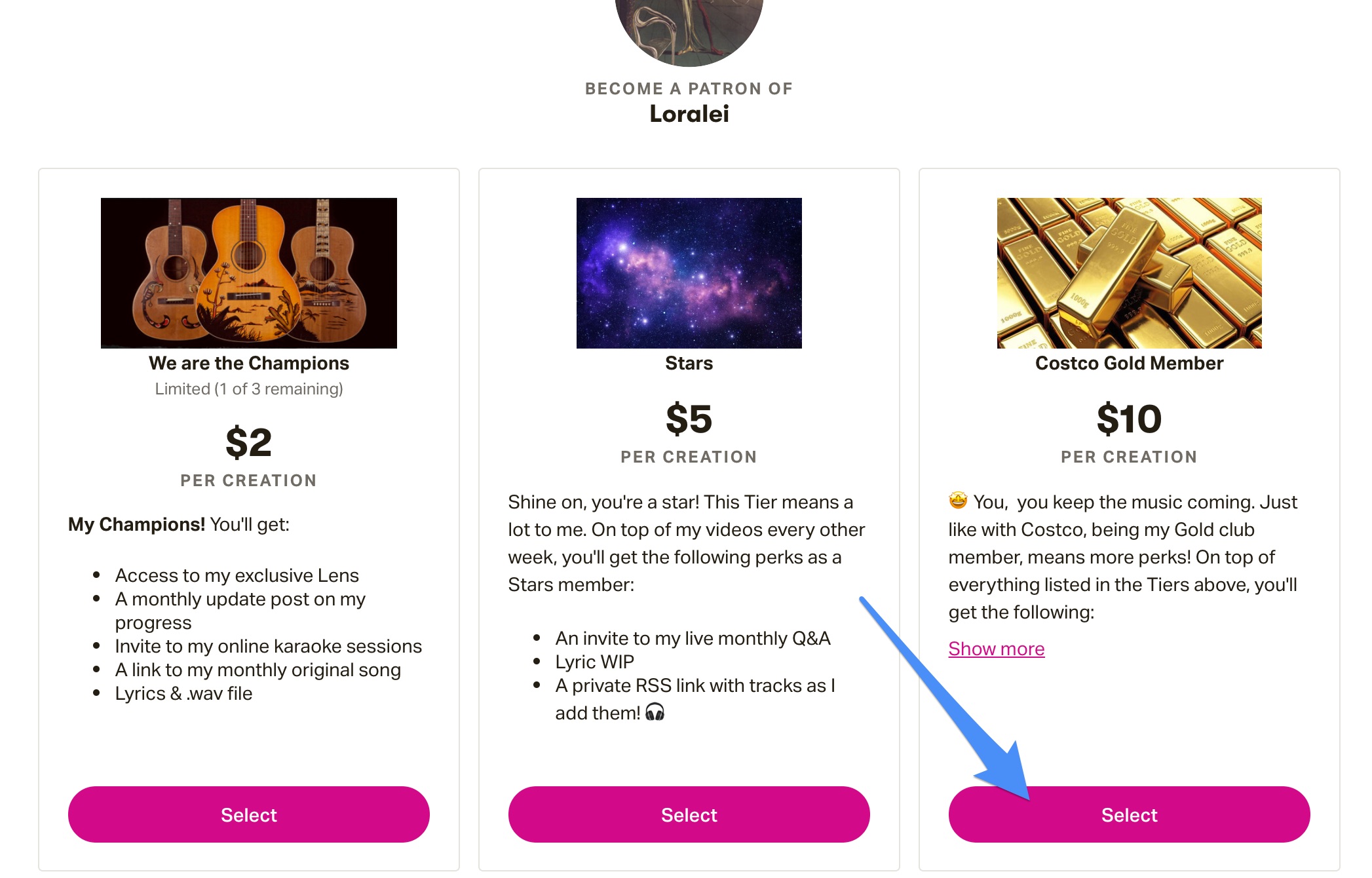 If your creator doesn't have Tiers, you can click the Become a patron button on their page.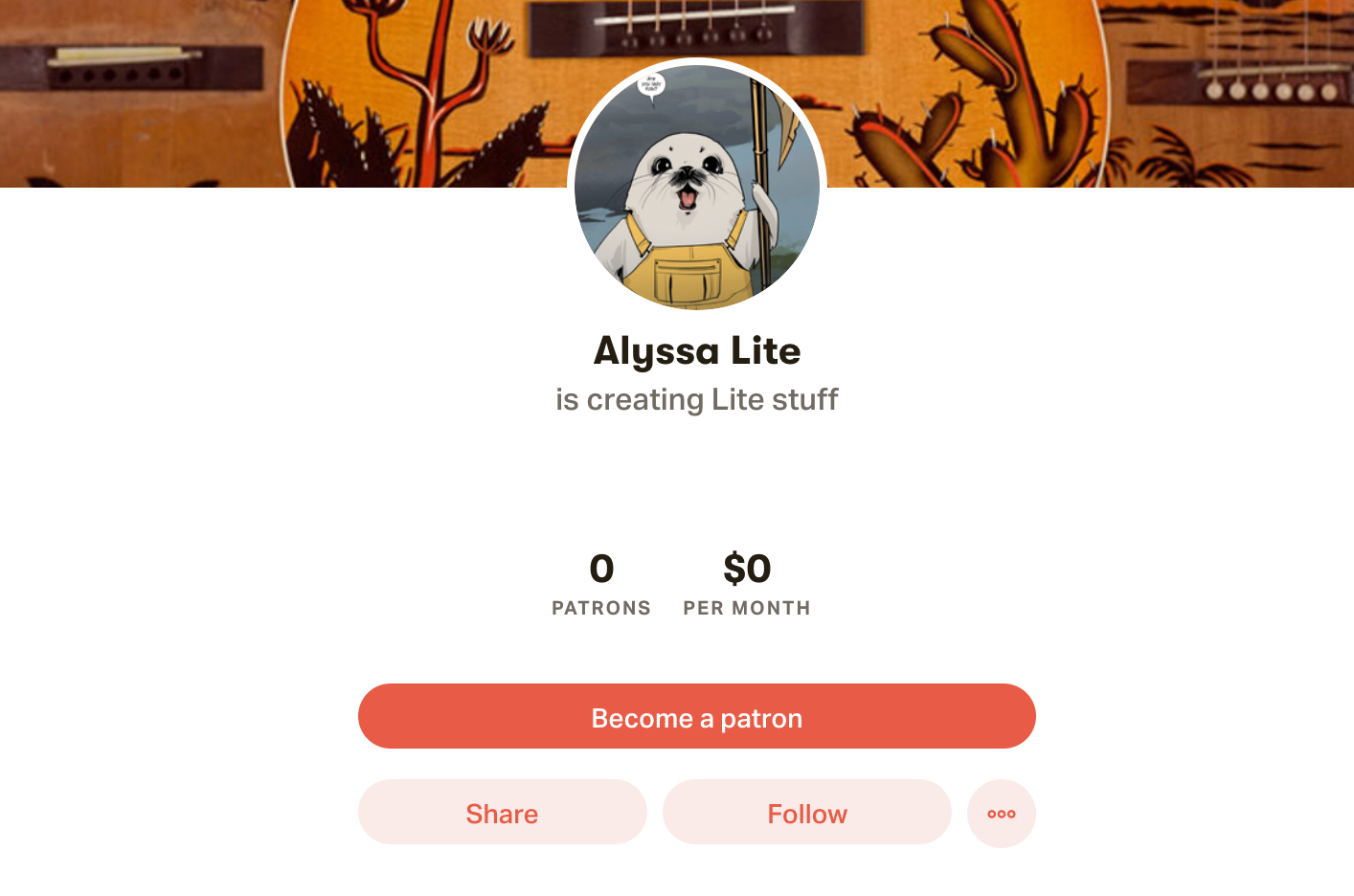 Select monthly or annual billing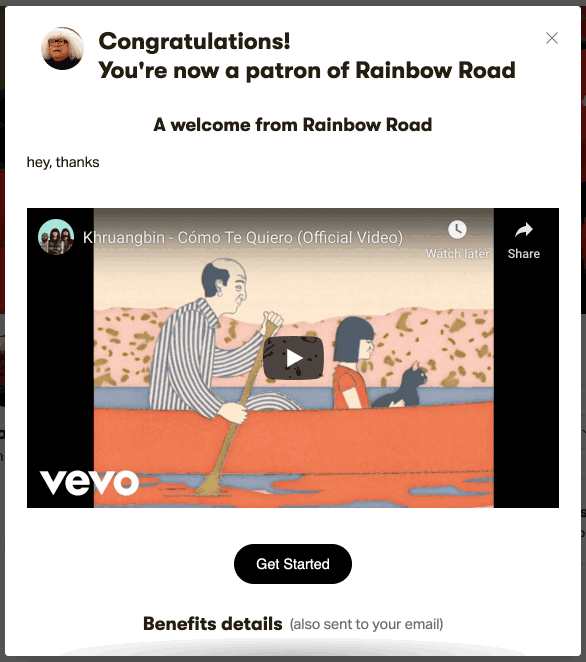 ---
---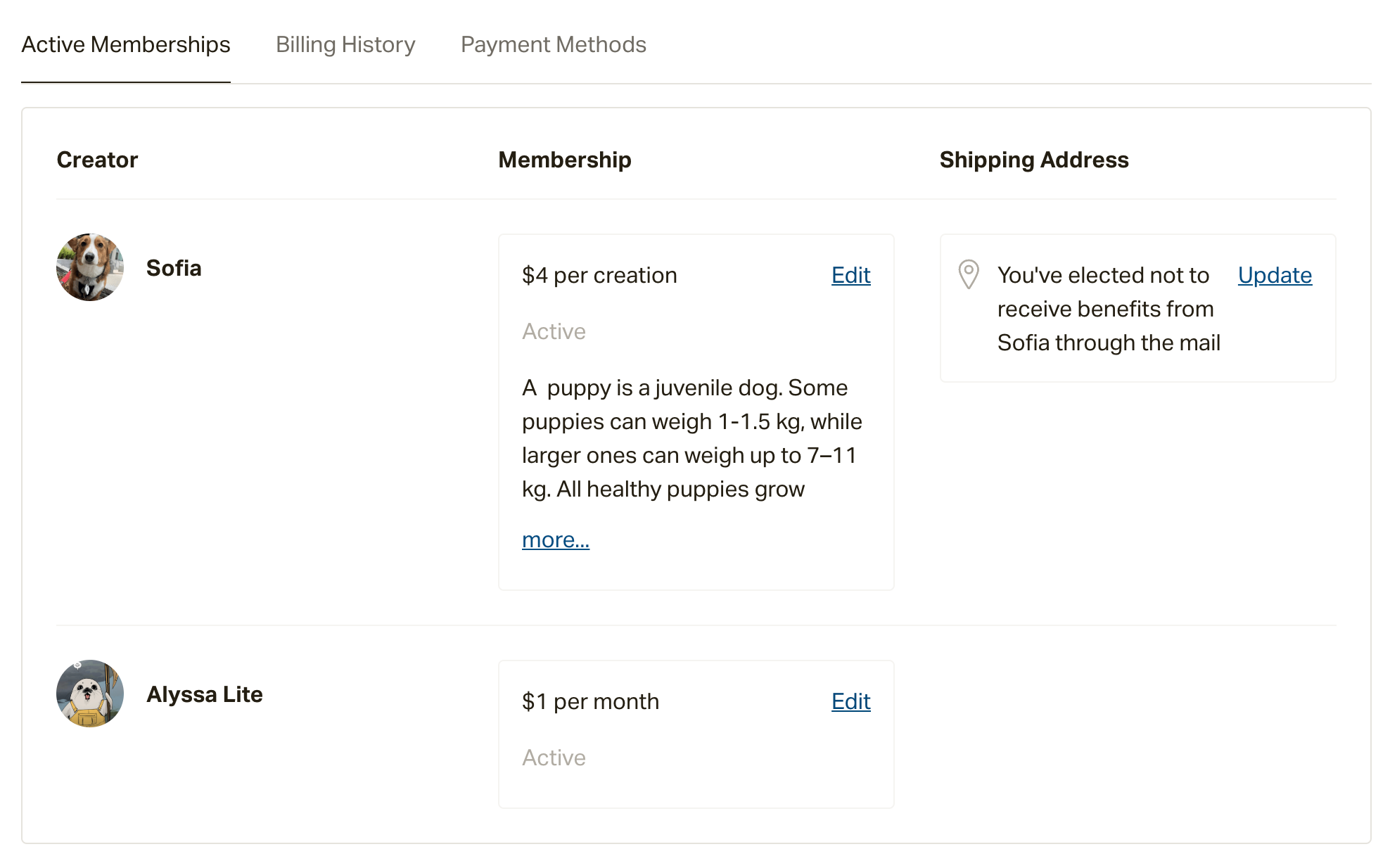 Click into your Billing History from the menu bar. Your payments will be grouped by processing month. You can filter by year near the top of the page to review previous years.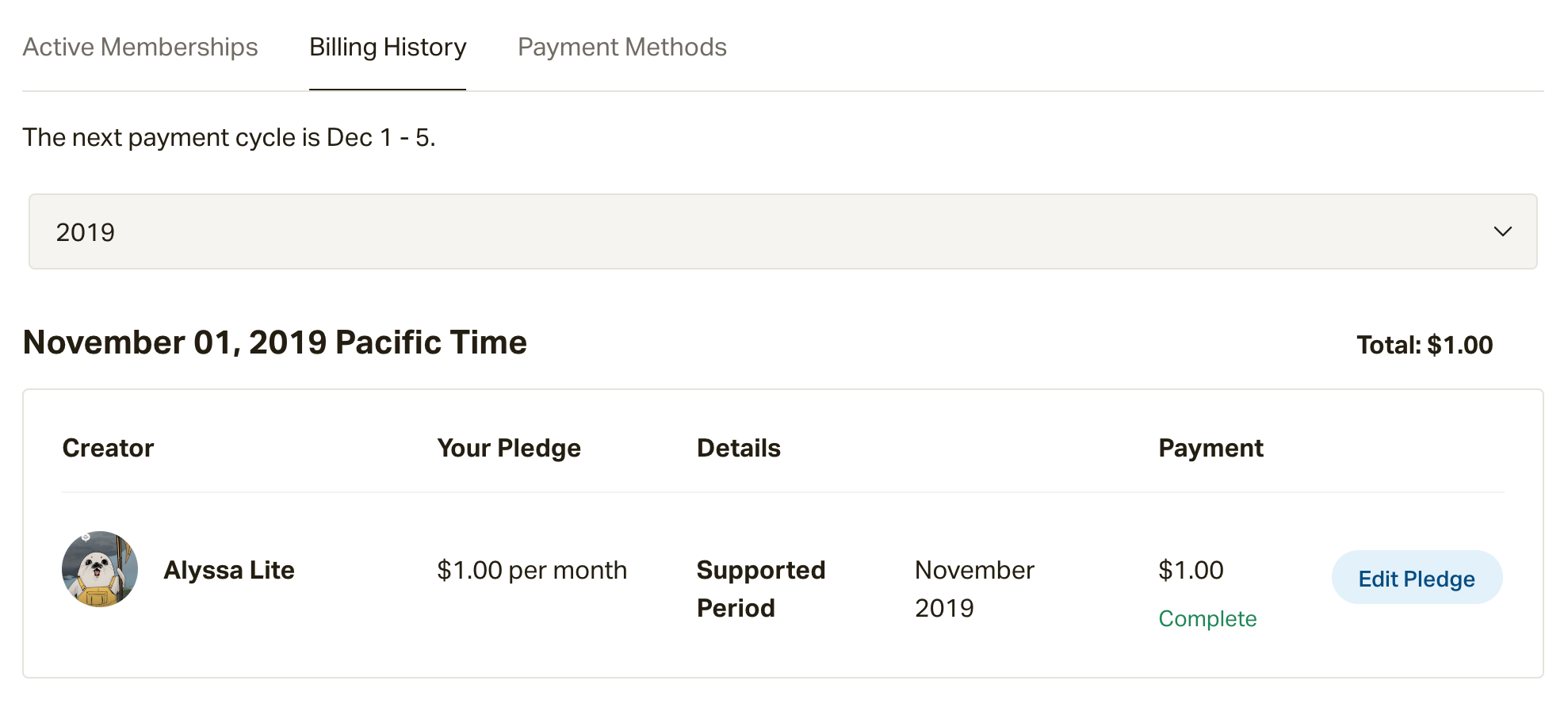 Clicking into the Payment Methods section from the menu bar, you'll find credit cards and PayPal accounts you've added to your account. From this section of your account, you can transfer memberships from one method to another, update credit card details, and add new methods.