If you're searching for a specific creator hoping to become their patron, there are a few ways to locate their creator page. In this article, we'll review the best ways to find specific creators on Patreon.
Note: This article will help you locate specific creators on the platform rather than discover new ones.

In this article, we'll go over finding creators in these ways:

Using the Search Bar
---

The
Search box
is located on the top right corner of your account. Select the magnifying glass icon to expand the search bar. From here, begin typing the name of your creator.
You will only be able to locate creators with the search bar if you know their creator page name or URL. For example, let's say you're searching for the creator Fran Meneses. You can search for her creator name "Fran Meneses" and her page will populate. You can also find her by typing in the URL of her creator page, "Frannerd."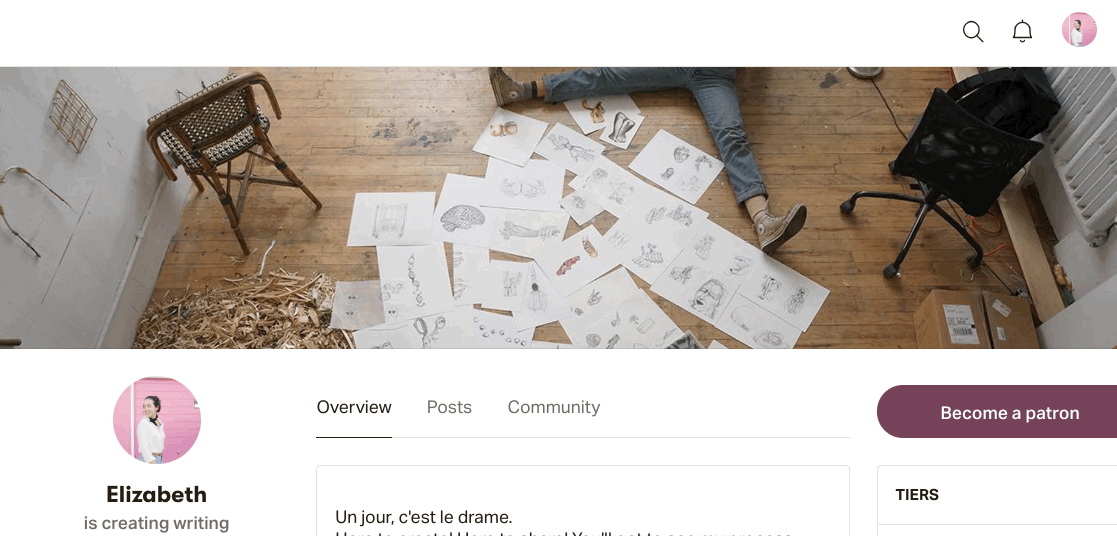 Note: If a creator has selected that they make adult content, they will not appear in search results on Patreon. This is because of age restrictions. In this situation, using Google or another search engine off of Patreon will help you locate their creator page. Read below for tips on how to locate a creator's page on your preferred search engine.
Using Other Search Engines
---

You can also use Google, or your preferred search engine, to locate creators on Patreon. The best way to do this is by searching "the name of the creator" and "Patreon." For example, you can Google "Fran Meneses Patreon" and her Patreon page populates as the first result.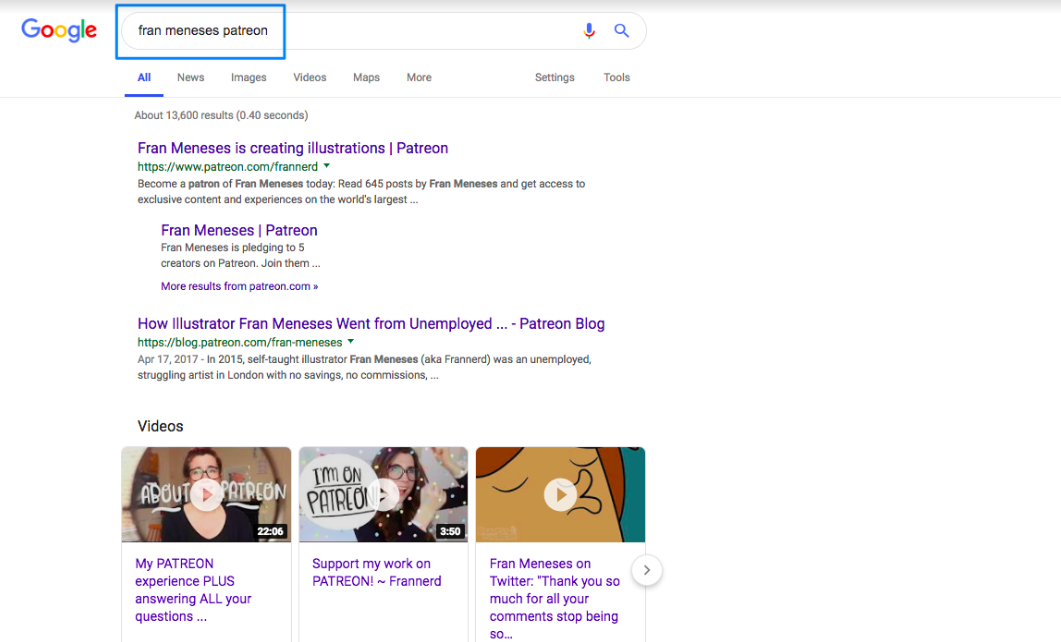 Checking a Creator's Social Media Platforms
---

If you're still having trouble locating the creator you want, there's a good chance the creator has promoted their Patreon page on their other social media platforms. Are you searching for your favorite podcast's Patreon page? Podcasters often mention their Patreon page URL in episodes or show notes. YouTubers with Patreon pages will include a link to their page on their YouTube channels, in the about section, or at the end of videos.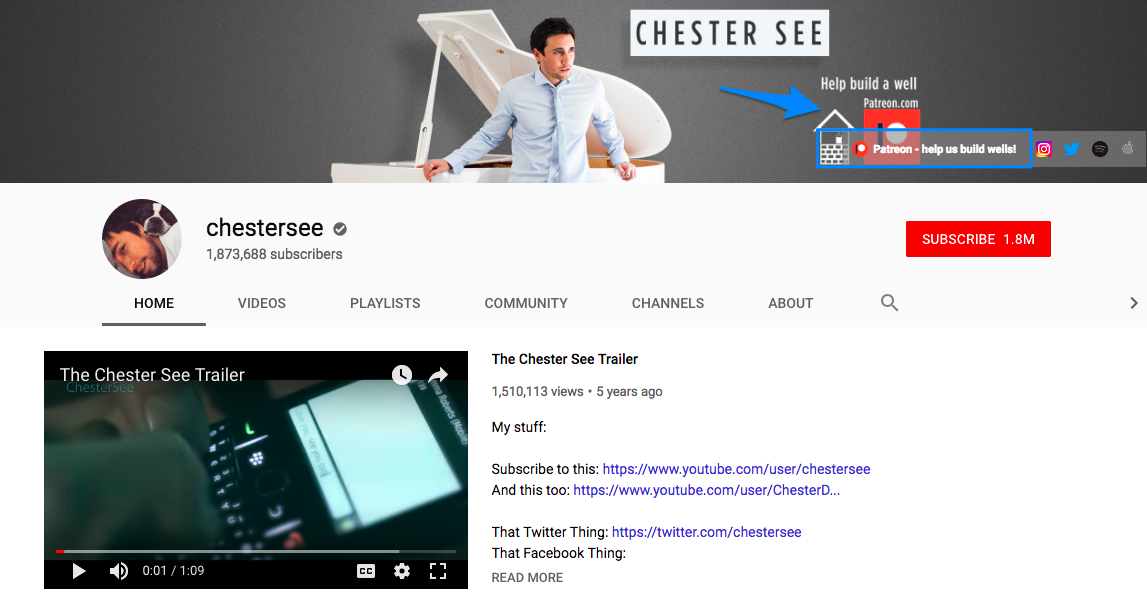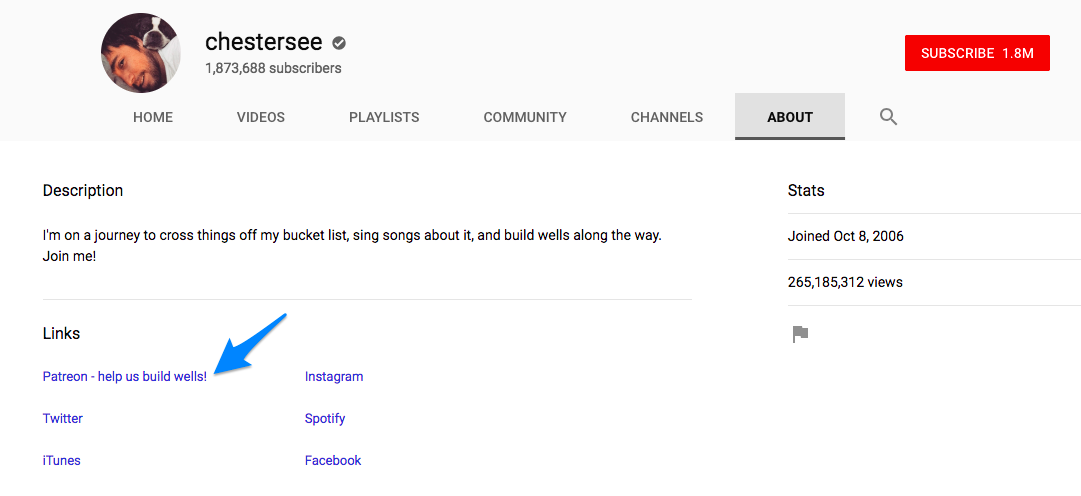 So be sure to search for the creators you love promoting their Patreon pages on their other social media channels.