First step: give yourself a high five for being amazing and joining a creator's community! Now for the real steps to becoming a patron. 
Step 1) From a creator's page, click the orange become a patron button or your desired tier from the right-hand side of the page.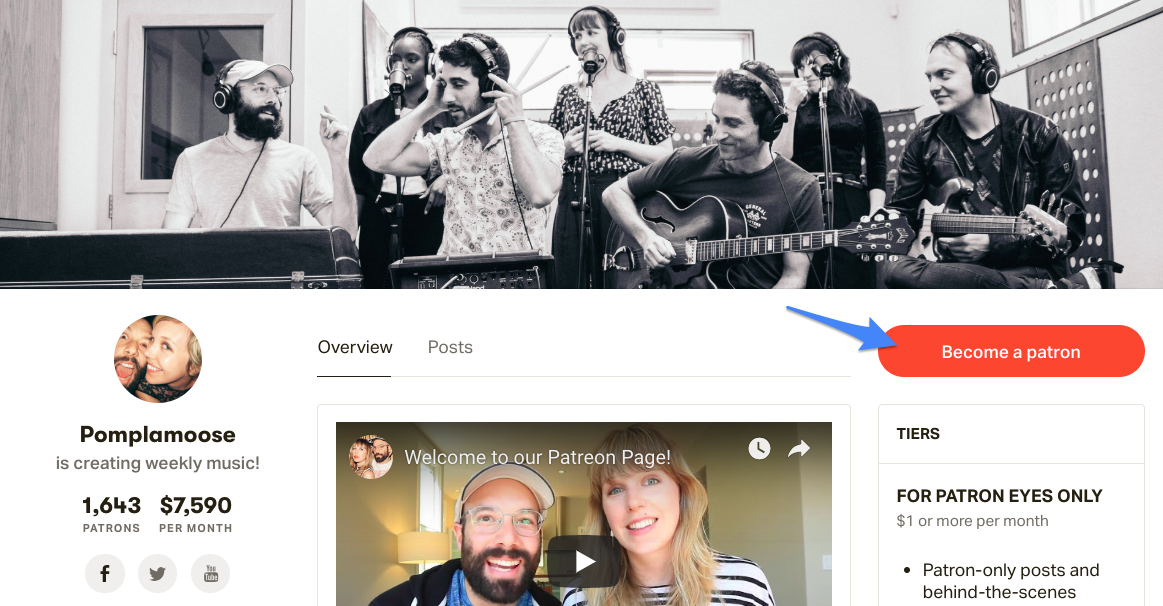 Step 2) You'll be taken to a page where you can select a tier available from the creator or make a custom pledge with no benefits.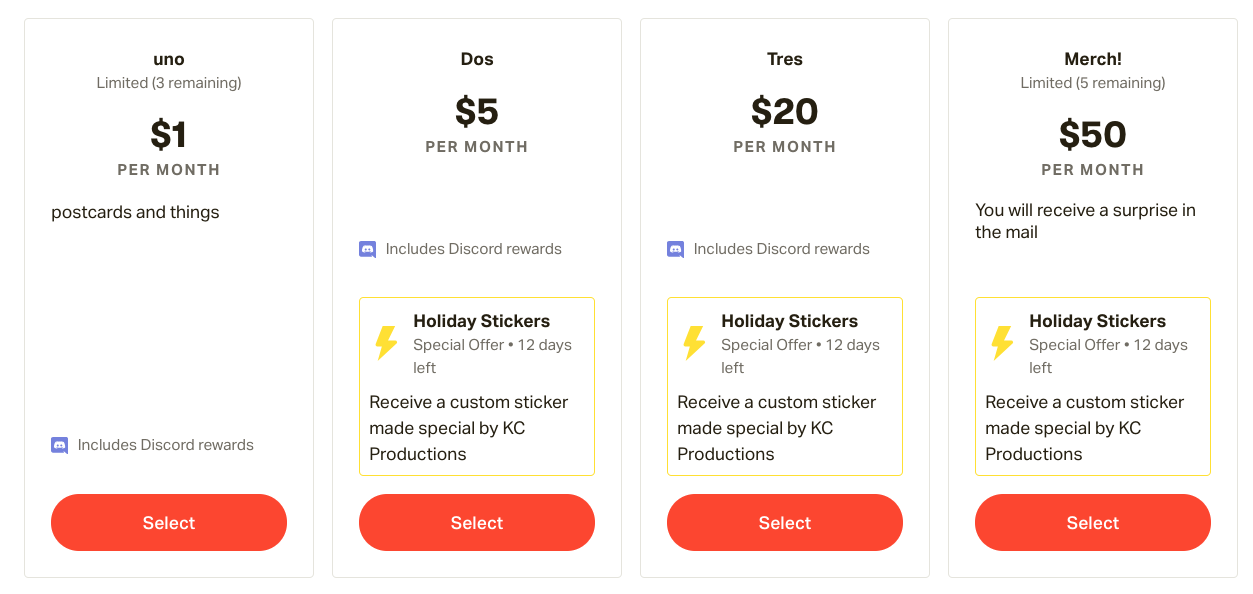 Step 3) Select continue and you'll be taken to a confirmation page where you can add your payment info. You'll also have the option to set a monthly max if pledging to a creator on our per post setup. 
Step 4) Select confirm payment at the right-hand of the confirmation page to finalize your payment.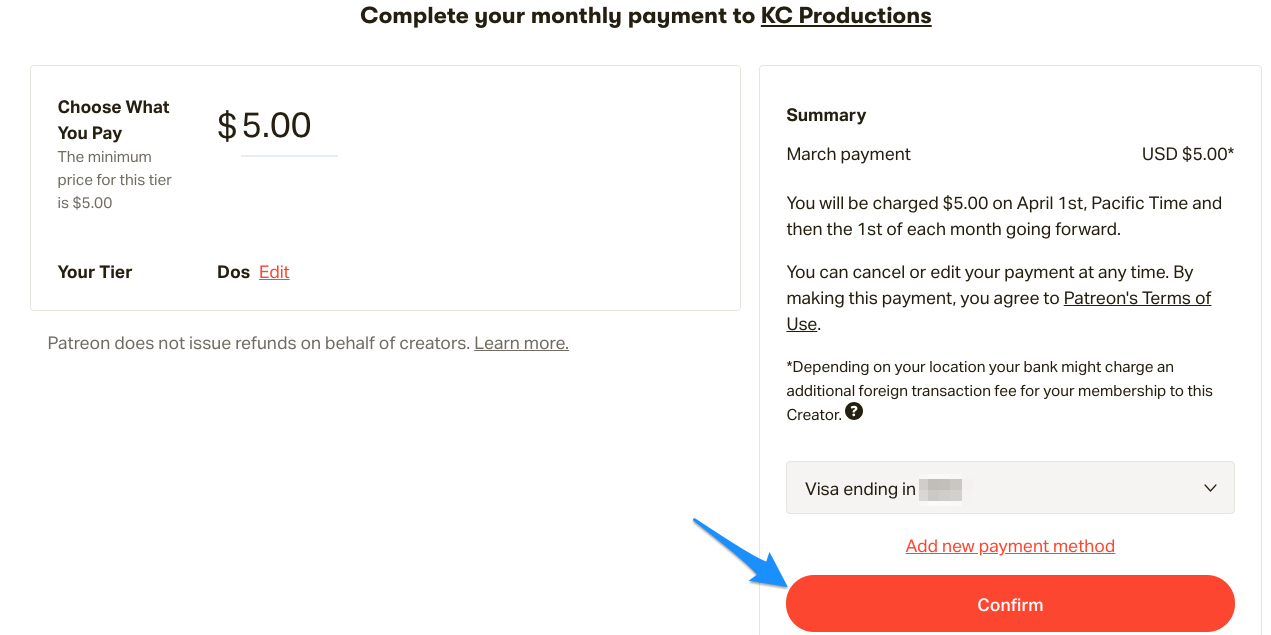 You'll end up on a page that looks a little like: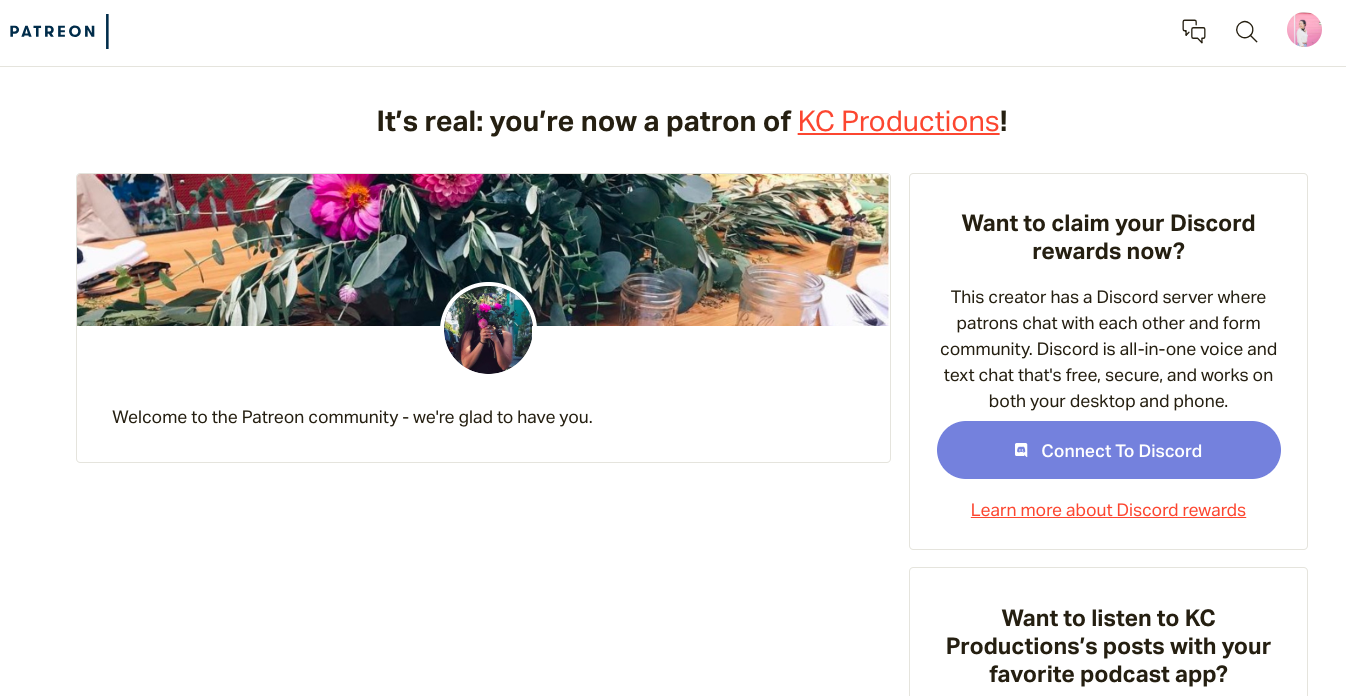 Don't see this page?  Head to your memberships page. You should see a list of all creators you're subscribed to: