If you're searching for how to create your tiers and benefits, check out this article: I'm a creator, what are tiers and benefits?
Once you've added benefits to your tiers, you can start to track them. Check who needs what and mark benefits completed as you deliver them.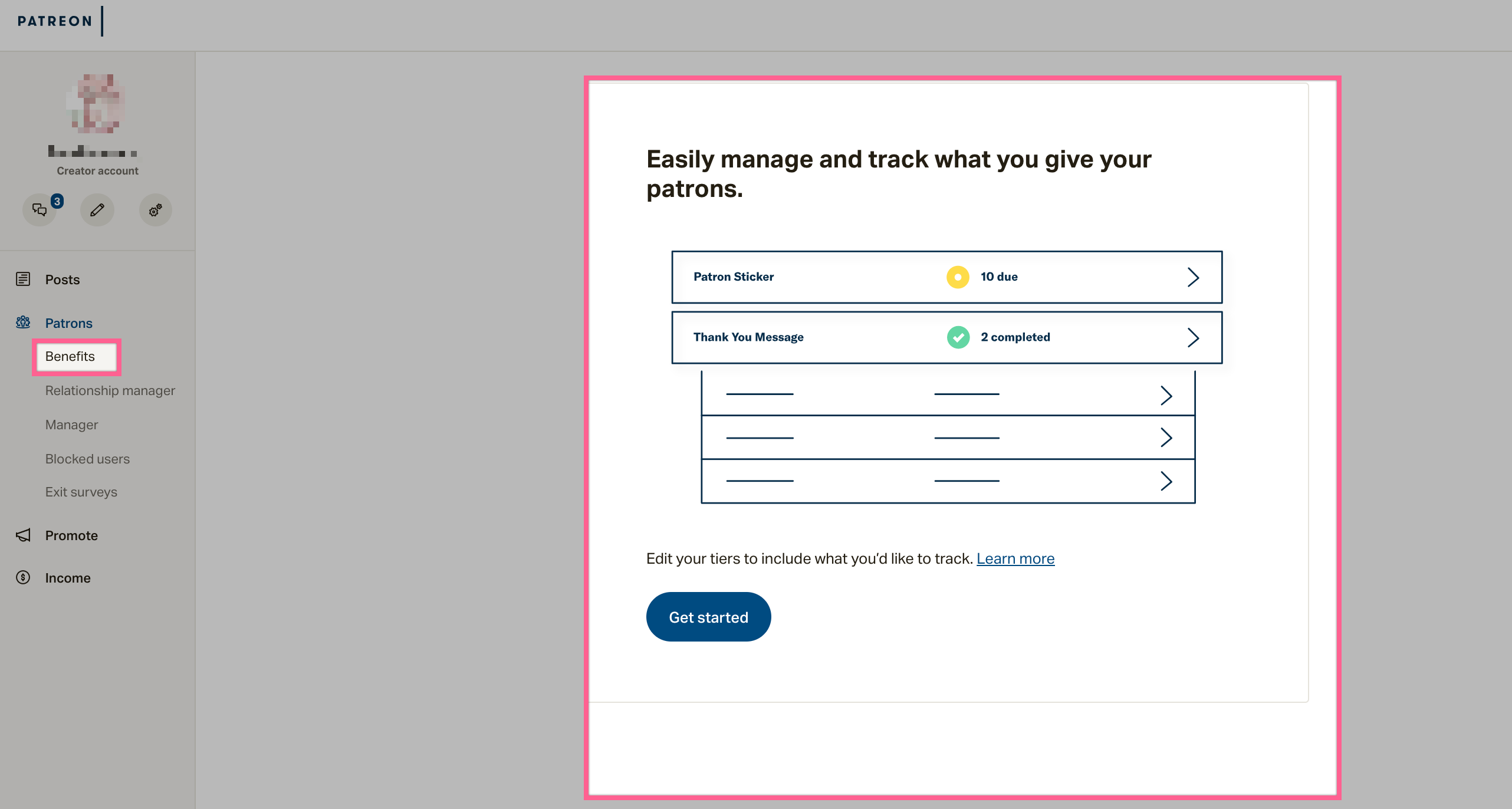 Benefits that you've added to your tiers will be listed here. You'll find each benefit name, and status of benefit deliveries completed, or due.
You can select a benefit to find a list of patrons who are due this benefit. The highest tier you offer this benefit and the delivery frequency (i.e. on a monthly or one-time basis) will be listed under the benefit name.
Note: If you're a per creation creator, you will only have the option to deliver benefits on a one-time basis.
Here you'll find your patrons' names, shipping addresses (if you've asked for this), pledge amount, and benefit due date. You can mark individual patrons complete using the mark complete link. If you do big batch benefit deliveries, mark the entire patron list complete by clicking the mark # complete button at the top right.